Julie hasn't earned any badges yet... have you?
Play

Play Next

Add to queue
About me:
I'm just this girl.
Beauty: How beautiful I move
and make gestures. How
beautiful that sometimes I believe in them.
-- Michael McClure
Firstly, I love my Lord God. He saved me from myself and is teaching me every day what true love and beauty are. I live my life with honesty and simple wonder and am often saddened by this world. My husband and my little girls are my joys and some of the biggest tools God uses to shape me into something better. I have a great thirst for learning and crave time to be by myself with a good book and a cup of tea. I am often cold. I love creative outfits, romantic poetry, singing loudly, dancing in the kitchen, raving about food, taking pictures, warm showers, scented candles, and getting into my bed at night. I drive the speed limit and won't go faster even if you tailgate me. I'm told I don't have social graces, and sometimes my honesty and excitement about sharing things I've learned can be offensive. (Say what?) I do mean well, though. I have no hidden agendas and not a whole lot to hide. I love surprises, people who are forthright and don't play games, and people who delight in embracing their creative self. Christmas makes me happy. I think everyone ought to have a Discover card because I've already gotten hundreds of dollars worth of free books in the last year just for charging stuff on it. I find abortion, lying, and anyone who values money more than people extremely upsetting. I never meant to come on MySpace, but now that I'm here it's kind of cool. My soul is happiest when I am reflecting on God's amazing goodness, or when I can be the hands and feet of Jesus. Anything else you want to know, just ask.
Friend Requests:
If you send me a friend request, please also send me a message so I can distinguish you from the spam friend requests I get frequently. If you don't send me a message and I don't know who you are, I will probably deny your friend request.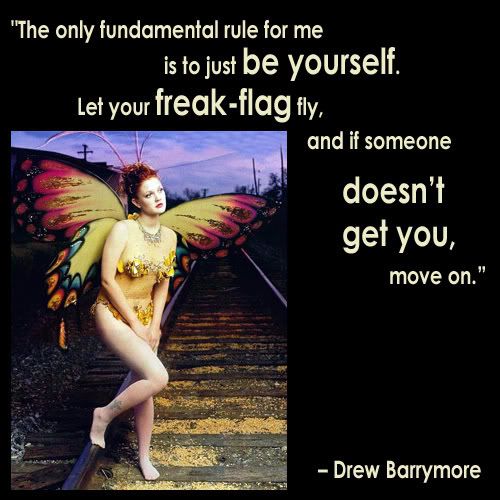 Currently reading:







What I Believe: The Nicene Creed

I believe in one God, the Father Almighty, Maker of heaven and earth, and of all things visible and invisible.

And in one Lord Jesus Christ, the only-begotten Son of God, begotten of the Father before all worlds; God of God, Light of Light, very God of very God; begotten, not made, being of one substance with the Father, by whom all things were made.

Who, for us men and for our salvation, came down from heaven, and was incarnate by the Holy Spirit of the virgin Mary, and was made man; and was crucified also for us under Pontius Pilate; He suffered and was buried; and the third day He rose again, according to the Scriptures; and ascended into heaven, and sits on the right hand of the Father; and He shall come again, with glory, to judge the living and the dead; whose kingdom shall have no end.

And I believe in the Holy Spirit, the Lord and Giver of Life; who proceeds from the Father and the Son; who with the Father and the Son together is worshipped and glorified; who spoke by the prophets.

And I believe one holy catholic and apostolic Church. I acknowledge one baptism for the remission of sins; and I look for the resurrection of the dead, and the life of the world to come. Amen.

For much more detail, see The Larger Catechism.


What is the Gospel?
There is no greater message to be heard than that which we call the Gospel. But as important as that is, it is often given to massive distortions or over simplifications. People think they're preaching the Gospel to you when they tell you, 'you can have a purpose to your life', or that 'you can have meaning to your life', or that 'you can have a personal relationship with Jesus.' All of those things are true, and they're all important, but they don't get to the heart of the Gospel.
The Gospel is called the 'good news' because it addresses the most serious problem that you and I have as human beings, and that problem is simply this: God is holy and He is just, and I'm not. And at the end of my life, I'm going to stand before a just and holy God, and I'll be judged. And I'll be judged either on the basis of my own righteousness – or lack of it – or the righteousness of another. The good news of the Gospel is that Jesus lived a life of perfect righteousness, of perfect obedience to God, not for His own well being but for His people. He has done for me what I couldn't possibly do for myself. But not only has He lived that life of perfect obedience, He offered Himself as a perfect sacrifice to satisfy the justice and the righteousness of God.
The great misconception in our day is this: that God isn't concerned to protect His own integrity. He's a kind of wishy-washy deity, who just waves a wand of forgiveness over everybody. No. For God to forgive you is a very costly matter. It cost the sacrifice of His own Son. So valuable was that sacrifice that God pronounced it valuable by raising Him from the dead – so that Christ died for us, He was raised for our justification. So the Gospel is something objective. It is the message of who Jesus is and what He did. And it also has a subjective dimension. How are the benefits of Jesus subjectively appropriated to us? How do I get it? The Bible makes it clear that we are justified not by our works, not by our efforts, not by our deeds, but by faith – and by faith alone. The only way you can receive the benefit of Christ's life and death is by putting your trust in Him – and in Him alone. You do that, you're declared just by God, you're adopted into His family, you're forgiven of all of your sins, and you have begun your pilgrimage for eternity.
-- R.C. Sproul

My husband Lou has
Neurofibromatosis
Type 2. (Hence the PSA on it.) This disorder is characterized by benign brain and spinal tumors and, as a result, he is completely deaf. If you know my Jehovah Rapha, the God who heals, please petition Him for my husband. My God is an awesome God!
"I think of the conferences and seminars that we do and have done over the years at Ligonier where we have people who use American Sign Language to communicate the messages and so on, and the words of the hymns, to a group who attend who are deaf. And it's always amazing to me to see their response to the words, to the contents, and the way they use their hands and their shoulders and their facial expressions to communicate with each other in a soundless world. And I thought, what a tremendous, tremendous burden it would be for the human person to lose their ability to hear altogether, because sound plays such an important role in our daily lives."
-- R.C. Sproul
.. .. ..
Status:

Married

Here for:

Friends

Orientation:

Straight

Body type:

5' 9" / Average

Ethnicity:

White / Caucasian

Religion:

Christian - other

Zodiac Sign:

Pisces

Children:

Proud parent

Smoke / Drink:

No / No

Education:

College graduate

Occupation:

Mom
Virginia Commonwealth University

Richmond, VA

Graduated:

1995

Student status:

Alumni

Major:

Communication Arts & Design

Minor:

Illustration / Computer Graphics

1990 to 1995

Dulaney High

Timonium, MD

Graduated:

1990

Student status:

Alumni

Degree:

High School Diploma

Major:

Art

1986 to 1990
Lycos

Waltham, MA US

Web Designer

I forget!

Papyrus Design Group

Somerville, MA US

2D Game Artist

1995 - ?