No recent updates in this category.
Why not...
DANSE MACABRE hasn't earned any badges yet... have you?
General

Music, Fred Perry, porn, keeping kids off drugs, political commentary, volunteering, sharks, and causing trouble.

Music

Movies

Horror -

www.AHappyDeath.net

-

Some recent favourites: Inside | Jack Ketchum's The Girl Next Door | Let The Right One In | Dead Alive | Machine Girl | [REC] |

Visit the site to see some other goodies.

Television

Books

Danse Macabre (Stephen King) | Diet for a New America (John Robbins) | The Food Revolution (John Robbins) | The Stranger (Albert Camus) | Among The Thugs (Bill Buford) | Autobiography of a Blue-Eyed Devil: My Life and Times in a Racist, Imperialist Society (Inga Muscio) | A Happy Death (Albert Camus) | The Random Walk Guide to Investing: Ten Rules for Financial Success | Making A Killing: The Political Economy of Animal Rights (Bob Torres) | Who killed the Canadian Military? ( J.L Granatstein) | War, Racism and Economic Injustice: The Global Ravages of Capitalism (Fidel Castro) | Animals As Persons (Gary Francione) | Gender, Race, and Nation: A Global Perspective (Vanaja Dhruvarajan & Jill Vickers) | Reinventing Political Science : A Feminist Approach (Jill Vickers) | Living with Uncle : Canada-US Relations in an Age of Empire (Bruce Campbell) | Ocean Warrior (Capt. Paul Watson) | God is not Great: How Religion Poisons Everything (Christopher Hitchens) | Beyond Good and Evil (Nietzsche) | etc.

And plenty of geeky books on human anatomy, nutrition, various ailments and diseases. Exciting, no?

Heroes

If there is sin against life, it consists... in hoping for another life and in eluding the implacable grandeur of this life. - Albert Camus

Out of the night that covers me,
Black as the Pit from pole to pole,
I thank whatever gods may be
For my unconquerable soul.

In the fell clutch of circumstance
I have not winced nor cried aloud.
Under the bludgeonings of chance
My head is bloody, but unbowed.

Beyond this place of wrath and tears
Looms but the horror of the shade,
And yet the menace of the years
Finds, and shall find me, unafraid.

It matters not how strait the gate,
How charged with punishments the scroll,
I am the master of my fate;
I am the captain of my soul.

- William Ernest Henley [1849-1903]




Here for:

The Good times

Orientation:

Cock, plz.

Body Type:

Tits & Ass/5'4

Religion:

Atheist

Smoke / Drink:

Still straightedge

Children:

No thanks.

..
About me: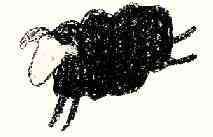 I like caffine.
I like to work out.
I like working and enjoy what I do.
I like to watch horror movies more than I should admit.
Enjoy Fred Perry like I do? Visit my tumblr, Fred Perry Affair.
Check out my blog - www.AHappyDeath.net
Packed to the tits with all original content from this unabashedly geeky horror fan. Get into it.
Who I'd like to meet:
People who are not to 'cool' for hardcore.
Of whom and what indeed can I say: "I know that!" This heart within me I can feel and judge that it exists. This world I can touch, and likewise judge that it exists. There ends all my knowledge, and the rest is construction. For if I try to seize this self of which I feel sure, if I try to define and to sumarize it, it is nothing but water slipping through my fingers. I can sketch one by one all the aspects it is able to assume, all those likewise that have been attributed to it, this upbringing, cannot be added up. This very heart which is mine will forever remain indefinable to me. Between the certainty I have of my existence and the content I try to give to that assurance, the gap will never be filled. Forever I shall be a stranger to myself" --Albert Camus
"I will not attack your doctrine nor your creeds if they accord liberty to me. If they hold thought to be dangerous - if they aver that doubt is a crime, then I attack them one and all, because they enslave the minds of men" -- Robert Green Ingersoll
Status:

Single

Here for:

Friends

Religion:

Atheist

Zodiac Sign:

Gemini

Children:

I don't want kids

Smoke / Drink:

No / No